2009 Featured Friend #10
JR's All-Time Featured Friend #010
RACHEL VILLANUEVA - "
tomorrow can wait sum oder day to be..but right now ders you and me
"
Gender: Female
Age: 18
Status: It's Complicated
Interested in: Friends
Member of Friendster Since: May 2006
Location: Philippines
Hometown: Manila
**********
More About Rachel:
Schools:
slu-lhs batch '12
Occupation:
student plng po. :]
Affiliations:
friends. pipol hu hates me. bkt mron ba? mgslita na kyo.! haha :]
Hobbies and Interests:
shopping..boy hunting??ohw yes. with my "twinny"::riza, singing, dancing, acting, modeling[ndi ung rumarampa sa runway ha.], etc..
Favorite Books:
Babysitters, algebra buk?woah! dat sucks! esp.da tchr! haha, sign of the crescent, harry potter 1.2.3.4.5, bergdorf blondes, angels and demons. etc..
Favorite Movies:
HAIRSPRAY!!, Mean Girls, Bring it on(all or nothing), Material girls, liar liar[jim carrey yan!], drumline, jenny! –korean version! [ love dat muvie tlga], twilight, harry potter 1.2.3.4.5., first daughter, bride wars, the proposal, pretty woman, princess diaries 1.2, the devil wears prada, the brokeback mountain, a cinderella story, another cinderella story, knowing, the vinci code, music and lyrics, the grudge 1 .2, high school musical 1.2.3., sky high, the hannah montana movie, BLACK CHRISTMAS!, saw, [yikes.! scary], etc..
Favorite Music:
xD RIGHT HERE RIGHT NOW, when it was me, walk away, STUCK WITH EACH OTHER, boom boom pow, crush, a little too not over you-david archuleta, its alright its ok, way back into love . so yesterday, all my life, he said, she said, da climb, white horse, without love-hairspray, brand new day, still, almost-tamia, insomnia, don't love you no more-craig david, the way you look tonight, LET'S DANCE, girls' night out-miley cyrus, a thousand miles, lollipop, BROWN EYES, breakeven, the man who can'y ba move, teardrops on my guitar, etc..
Favorite TV Shows:
GOSSIP GIRL SEASON1, 2, myx, mtv..CSI new york, American Idol, America's next top model, legally blonde: the musical, the project runway, stylista, keeping up with the kardishians, etc..
Zodiac Sign:
Libra
**********
About Rachel Post Page:
me? mmmm. i love my life. simple lng pero, sosyal ako noh[:undeniably beautiful.!
my name is ruth rachel arrieta villanueva.
born in october 10 1995 in capitol medical center, quezon city.
hmmmm.. a lively, jolly person!
manila girl ako! dayo lng sa baguio.
have a family of 4.hehe
.may 1 mader, pader, at brader! haha :]
ngaaral sa slulhs 2sci nko! yipee!
too hapy!
"MABAIT NA KAIBIGAN PERO MASAMANG KAAWAY! 22o yan!
.eto pa i'm a sort of a PSYCHIC hehe :]
lhat ng iniicp ko ngkk22o! pramis!
and of all. MUSIC IS MY LIFE!
w/out music i feel so bored, exhausted, suffocated.
i can't even sleep w/out music
i have soo many friends!
i have my twinny! — RIZA hehe
i have my kinda ate! — LYCON!
twin ulit! — OLSEN! haha.
i have my bessy! — marienne!
my couz! — pam
mdme pa!
ahh 1scia,b,c! 2sci! glee family! nko ang dame grbe haha :]
i'm jazz SIMPLY ME..ako lng 2, do not copy me! hehe
i like da pipol hu makes me smile [:
one hu makes me feel special.
i don't like da pipol hu are?idiots? hehe. bsta msma ang ugali.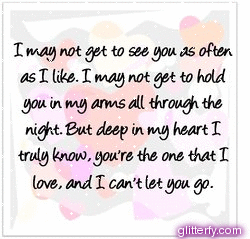 Glitterfy.com - Glitter Graphics

Glitterfy.com - Glitter Graphics
[Glitterfy.com - *Glitter Words*]
Myspace Quotes,
Music Quotes
at WishAFriend.com
**********
Who I Want to Meet Corner:

Glitterfy.com - Glitter Graphics

Glitterfy.com - Glitter Graphics
wanna meet my friends, family.
and someone special.
some1 na ssbhan ako ng "YOU COMPLETE ME"
aww. nkktouch un.
some1 na will always make me smile at will never ever try to make me cry.
:]
[:
**********
Rachel"s Friendster Layout:
Layout URL:
http://i200.photobucket.com/albums/aa73/fs-layouts/friendster-layouts.com/2009/06/music/music.gif
**********
Why is Rachel Villanueva Featured Friend of the Week?
- Because Rachel asked me if I can blog her haha… (o yan natupad ko na promise ko)
- Because Rachel is one of my friends in classroom…
- Because Rachel is a nice person to talk with haha…
Wanna know more about Rach? Wanna add Rachel Villanueva? Here is her FS URL:
http://profiles.friendster.com/28687789
Rachel Villanueva is JR's Featured Friend of the 32nd week of 2009
Next week's Featured Friend Sneak Peak: Obviously the Recap Featured Friend of the Week Blog of Mr. Jason Manio… (last chance haha…)
Current Featured Friend of the Month (August) Standings:
1. FabNine - (7,067 Blog Viewers; 21 Comments)
2. Juaquin Asero - (876 Blog Viewers; 6 Comments)
-jrfeaturedfriendoftheweekspecials 08/14/2009