2009 Featured Friend #17
JR's All-Time Featured Friend #017
JEREMY RIMANDO
Quote:
"When the Greek God, Roman Gods, Egyptian Gods, Norse Gods and our very own God, the Father of Jesus Christ combine their powers, our world may make a difference"
"May JR be the man in May the Best Man Win"
Gender: Male
Age: 15
Status: Single
Interested in: Friends
Member of Friendster Since: April 2008
Location: Baguio City, Benguet, Philippines
Hometown: Baguio City
Company: Marame eh hindi maenumerate...
More About JR:
Schools:
Saint Louis University - Laboratory Elementary School (2001-2008) Class of 2008
Saint Louis University - Laboratory High School (2008 - Present) Class of 2012
Schools (Other):
Saint Louis University - Laboratory High School
Occupation:
Student
Affiliations:
Ewan ko ba hindi ko nga alam kung anong isusulat dito eh...
Hobbies and Interests:
Waveboarding, Surfing the Net, Reading, Playing Land of the Dead, Playing Dance Dance Revo, Friendster, Facebooks, Blogs, and Travelling
Favorite Books:
Ripley's Believe It or Not, Guinness World Records, Harry Potter, Twilight, Egyptology, Wizardology, Hardy Boys, Spyology, un lang...
Favorite Movies:
Saw, Saw II, Saw III, Saw IV, Saw V, Cars, Final Destination 3, Mr. Bean's Holiday, Die Hard Series, James Bond 007 Series, Superbad, Not Another Teenage Movie, WWE Pay-per-Views, and all Horror and Thriller Movies Produced
Favorite Music:
A Little Too Not Over You and Zero Gravity by David Archuleta, Booty Music by Git Fresh, My Time is Now by John Cena, Insomnia by Craig David, Way Back into Love, Thugonomics by John Cena (astig eh)... basta Hip-Hop, Rock, Rap at Pop un na gusto ko
Favorite TV Shows:
Amazing Race, House, The Tonight Show with Conan O' Brien, The Jay Leno Show, Spongebob Squarepants, WWE Raw, WWE Smackdown, Iron Chef America, The Office, Heroes, Glee, PBB, un lang...
Zodiac Sign:
Pisces
h
JR's ABOUT ME POST PAGE: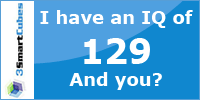 3SmartCubes.com -
IQ Test
JR's WHO I WANT TO MEET CORNER:
Kahit sino basta nakatext ko na, 0917******* secret ung number ko hehe
Basta kahit sino basta dedicated ang buhay kay God, o di ba hehe astig yan mga tol...
JR's APPS PROFILE:



I. Jeremy JR's Name Analyzer
II.
Jeremy JR's Picture Text


III.
Jeremy JR's Cute Horoscopes


IV.
Jeremy JR's Chinese Horoscope
| | | | | |
| --- | --- | --- | --- | --- |
| | | | | |


JR is cool

updated May 4 02:53 AM
Jeremy is the Featured Friend of the week of Halloween...
Check out JR's Featured Family Blogging Updates on March 2009
The Final Halloween E-CARD:
-jrfeaturedfriendoftheweekspecials 10/31/2009